Accepting payments on the website
Exactly Payment System has an extensive number of existing clients, and their number is constantly growing. By joining our system, you will be able to enjoy internal transactions free of charge.
To save your money on the exchange rate, Exactly Digital Wallet supports multi-currency accounts.
For your convenience, the Exactly Digital Wallet can be linked to a debit card. Using our self-developed, user-friendly platform you will be able to systemize all your payment needs, such as recurring bills, salaries, subscriptions, etc.
Invoicing solution
Our self-developed unique business solution - invoice generator, built within your Exactly Digital Wallet. This is a simple tool that can be used to invoice your customers for sold goods and provided services.
Customize your invoice blank
Customer can pay issued invoice by any bank card
You will receive money instantly
A mass payout solution for your business
Exactly Digital Wallet system is set to fulfill your payout needs. Optimize your time by creating mass payout order using your personal account.
Recurring transactions such as: bills, subscriptions or even your employees salaries.
Easy integration of mass payouts for your business through API.
Personal IBAN
SWIFT and SEPA payments
Debit cards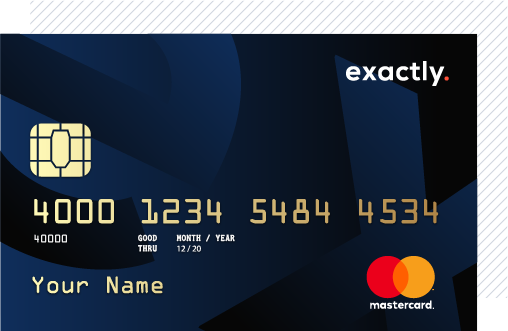 Order a debit card linked to your Exactly Digital Wallet with your individual pricing plan.
Individual card design
Accepted in 195 countries
3D Secure
Cashback
24/7 support